The Fury had a busy last couple of weeks in the hands of our USA driver, Rob King. He went two for two with race wins.
First was the Motiv Midwest All-Star Carpet series held at the Island Speedway in Iowa over the weekend of February 25th. This was the third race in the series and Rob's second win with the Fury. Not much to say about the race as he dominated the small crowd. More information can be found here on MOTIV series Facebook page.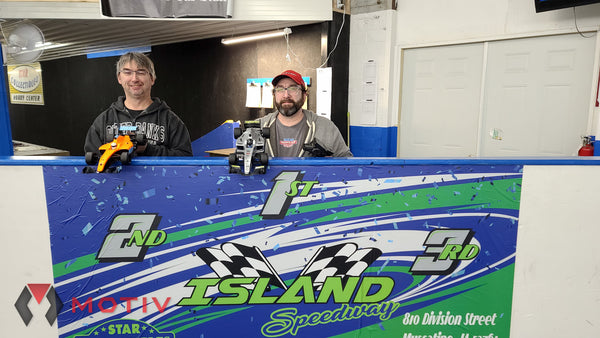 The next weekend was up in Oshkosh, WI at the Hobbytown track. This was the first leg in a new race series Rob put together that would specialize in scale racing classes such as F1, vintage F1 (200mm + foams), and GT cars.
More information about the Midwest F1 and GT Series can be found on the dedicated Facebook page.
This F1 racing format generally follows the older USF1 rules where the mains are 15 minutes long and pitstops are required. You can see Rob's working pitstop control in the above FB group.
Rob's Fury was third fastest for the 3 minute seeding round, so he would start P3 for each of the 3 fifteen minute mains. He followed up a P2 in the first round with two wins, thereby taking the overall race win. He just got faster every round and by A3, was the only driver to complete 81 laps. Also took the race fastest lap with a 10.175 (Mark Sweeny did have a 10.105 in the seeding round).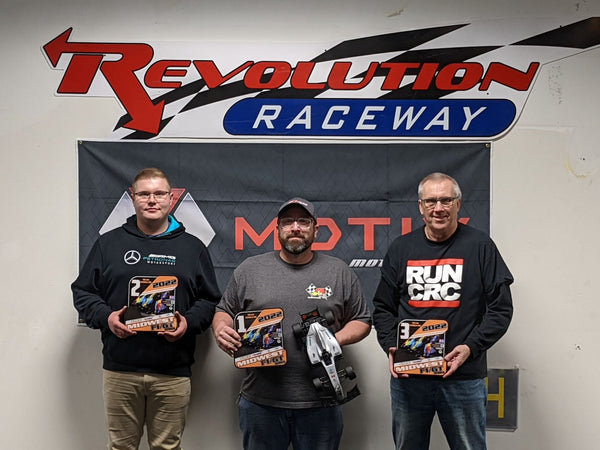 Once again, thank you Rob, for supporting us. We wish you more good luck and success in the future.